What Is Permanent Eyelash Enhancement?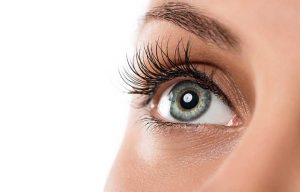 Do you struggle with sparse or short eyelashes? You have tried eyelashes extensions but have a hard time putting them on? Time may also be a factor. An eyelash extension appointment for 75 or more lashes per eye — can last more than two hours. Eyelash extension also may not work with your lifestyle. If you swim or workout a lot, your lash extensions' lifespan is more limited. Exposure to water, sweat and frequent bathing will weaken the glue's bond. Give permanent eyelash enhancement a try. You will have full, natural eyelashes everyday without any work.
How Does It Work?
Eyelash Enhancement is a permanent makeup process that creates the illusion of thicker, darker, and completely full lashes by filling in between the lashes with permanent color. The lash-enhancement procedure can be done on just the top or bottom lashline, or both. Lash enhancement is great for individuals who have large gaps between eyelashes and sparse lashes. The treatment, similar to microblading requires a 4-6 week touch up period after the initial procedure, but once the touch ups are done the results can last up to 3 and sometimes longer, according to experts.
Consult The Experts
Because eyeliner styles can vary greatly to accentuate the shape of the eyes, we always begin with a free consultation. At the consultation, your color and shape objectives and probability of success with permanent cosmetic pigments and techniques will be discussed.