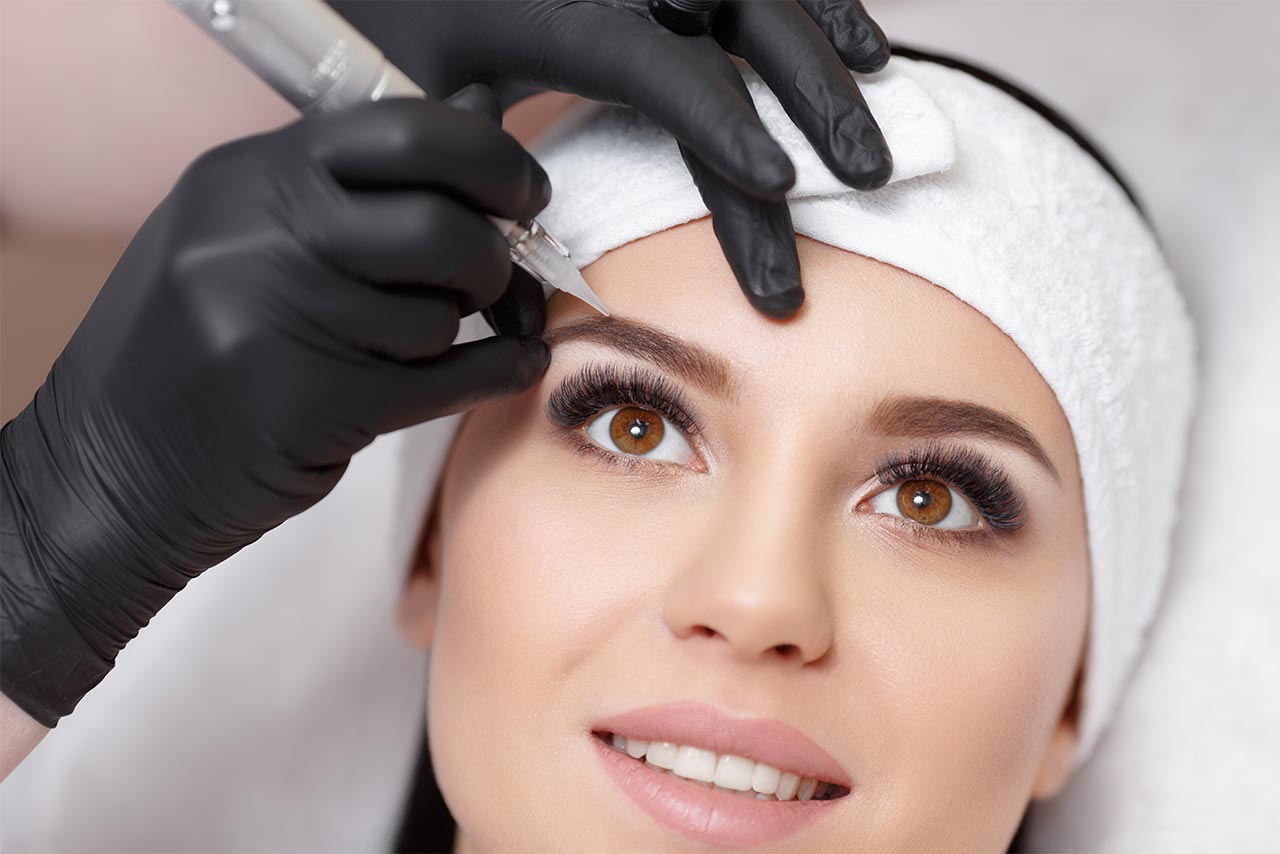 Eyebrow Microblading
Microblading is a semi-permanent eyebrow procedure. It's a new, superficial solution to sparse, over-plucked, over-waxed, and thinning eyebrows.
It is ideal to cover scars and gaps, define shape, create an arch and fill in the brows. Microblading allows people with little or no brow hairs to have beautiful natural looking eyebrows. This procedure is perfect for both men and women. Eyebrow Microblading is a way of implanting pigment under the epidermis using a specially designed fine blade that is three times thinner than the blade used in a machine. This allows for the creation of very fine, crisp, realistic hair strokes that do not blur after healing.​
Eyebrows $500.00
Dina will provide hair simulation and multi-dimensional color with each eyebrow technique.
Microblading Brows
Ombre Brows
Hair Stroke Brows
Powder Brows
Art Combine Brows
Eyebrow Touch-Up $250.00
Microblading originated in China, then spread all over Asia. In the last few years Europeans have adopted the styles of microblading eyebrows to fit European tastes. Now the U.S. is catching up on this revolutionary, superficial method of eyebrow restoration. Dina has travelled extensively in East Asia, Central Asia, Europe, Eastern Europe as well as America, to learn the newest, most incredible techniques. She is now bringing these new techniques to the New Orleans area. We look forward to show you how incredible your new brows can look. At BDBD studio Perfect Eyebrows No longer a dream but a reality…
​
Whether you like a fresh, natural, "NO MAKEUP" look or you want to WAKE UP with MAKEUP everyday and look gorgeous, permanent makeup can accomplish these goals. Our goal is to make YOU look fresh, healthy and beautiful everyday and save you precious time and money.
Other reasons why you may decide on permanent makeup:
Convenience. You just need more time!
Sensitive skin or allergies
You wear glasses or contact lenses or have had Lasik surgery
Color correction, Scar camouflage & breast areola loss
Difficulty applying makeup everyday or don't like the way it smears and disappears
Active, outdoor lifestyles
Arthritis or painful hands
Aging changes in brows, lips, and eyes
Hair loss from alopecia, chemotherapy, accidents, burns or cosmetic surgery
If You like a natural "No Makeup" look
If You like to wake up with healthy and beautiful makeup