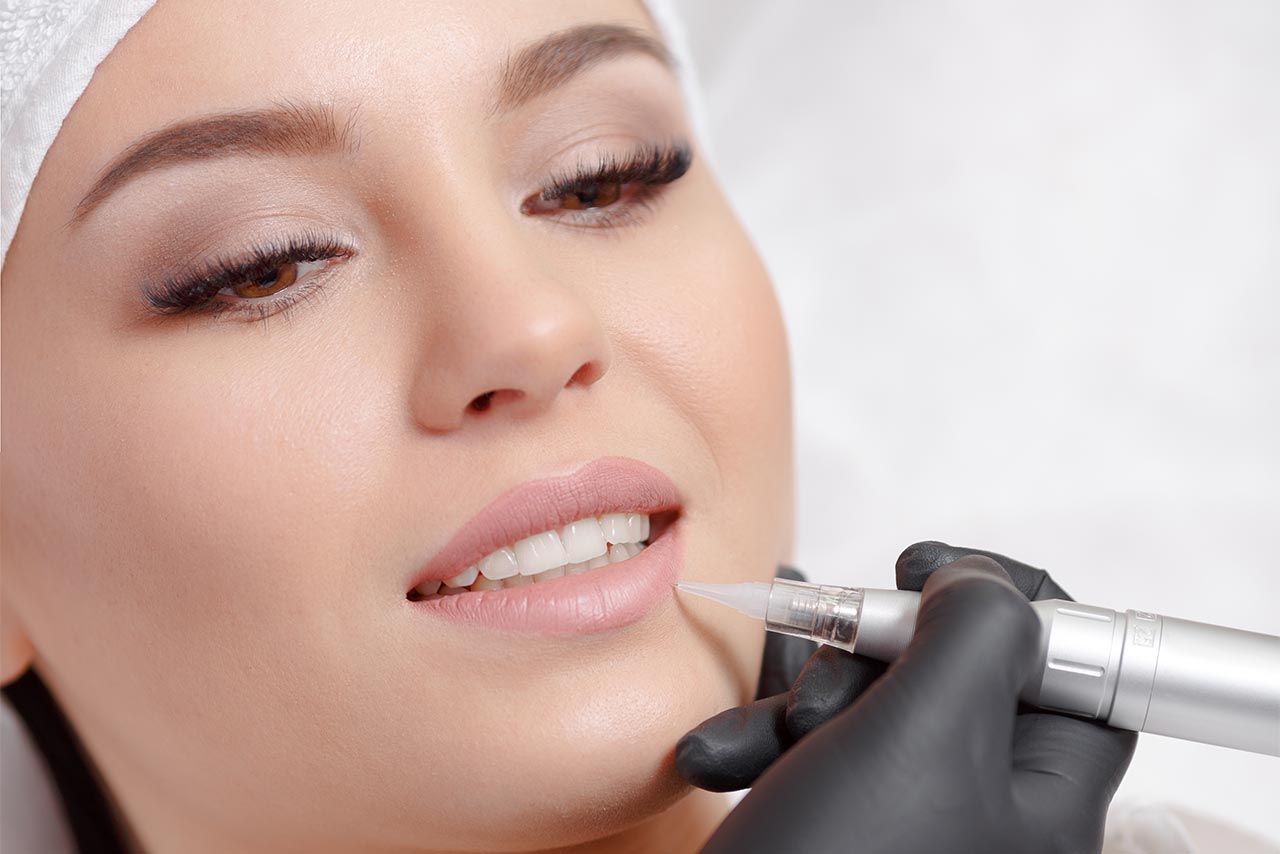 Permanent Lip Liner
Permanent Lip Liner is a natural appearing permanent cosmetic lip definer. It can be applied to give more definition, correct uneven lips, which will result in a fuller appearance. The procedure also helps prevent lipstick from bleeding and can minimize the appearance of wrinkles.
Because the color and shape of the lips are as unique as the individual, we always begin with a free consultation. At the consultation, your color and shape objectives and probability of success with permanent cosmetic pigments and techniques will be discussed.
Lip Liner with Blending $500.00
lip liner is applied, then lightly shaded into the interior portion of the lips where it gradually blends into your own natural lip color.
Lip Liner Touch – Up $ 250.00
3D Candy Lips $ 1200.00
Full lip color. Includes lip liner and full interior lip shading for an even all color saturation. Includes 3 and more pigments and needles.
THE FEES FOR PERMANENT MAKEUP COVER
A custom design for every client
Complete review of medical history
Skin analysis
Color selection: Your color will be mixed for just for you from the finest quality pigments
Topical anesthetics
Digital equipment with all disposable, sterile needles
Blades and supplies
Complete BDBD after-care kit with printed instructions
Whether you like a fresh, natural, "NO MAKEUP" look or you want to WAKE UP with MAKEUP everyday and look gorgeous, permanent makeup can accomplish these goals. Our goal is to make YOU look fresh, healthy and beautiful everyday and save you precious time and money.
Other reasons why you may decide on permanent makeup:
Convenience. You just need more time!
Sensitive skin or allergies
You wear glasses or contact lenses or have had Lasik surgery
Color correction, Scar camouflage & breast areola loss
Difficulty applying makeup everyday or don't like the way it smears and disappears
Active, outdoor lifestyles
Arthritis or painful hands
Aging changes in brows, lips, and eyes
Hair loss from alopecia, chemotherapy, accidents, burns or cosmetic surgery
If You like a natural "No Makeup" look
If You like to wake up with healthy and beautiful makeup