METHODS FOR CHOOSING COLOR
In order to choose the right color for our clients, we identify three important factors during your consultation.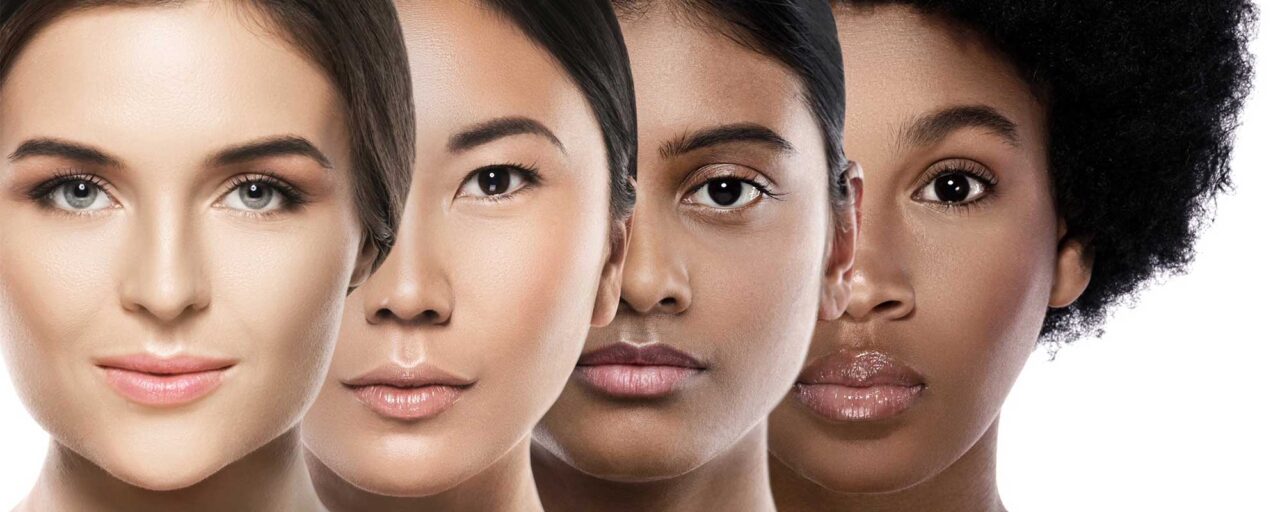 Skin Classification
FITZPATRICK SCALE:
This tool is used in classifying human skin type and was developed in 1975 by Thomas B. Fitzpatrick. It is a numerical classification system that uses physical features like skin tone, eye color and natural hair color to determine how much melanin is present in the skin.
What is your Fitzpatrick skin type?
TYPE 1.
Pale white skin.
Red or blond hair.
Green or blue eyes.
Freckles.
This skin type always burns,
never tans.
TYPE 2.
White or fair skin.
Red or blond hair.
Blue eyes.
This skin type usually burns,
tans with difficulty.
TYPE 3.
Cream white skin.
Blue, green, hazel eyes.
This skin type gradually tans,
sometimes has a mild burn.
TYPE 4.
Light brown skin.
Dark brown eyes.
This skin type tans with ease,
rarely burns.
TYPE 5.
Dark brown skin.
Dark eyes.
This skin type tans very easily,
very rarely burns.
TYPE 6.
Deeply pigmented dark brown skin.
Dark eyes.
This skin type tans very easily,
never burns.
Skin Undertones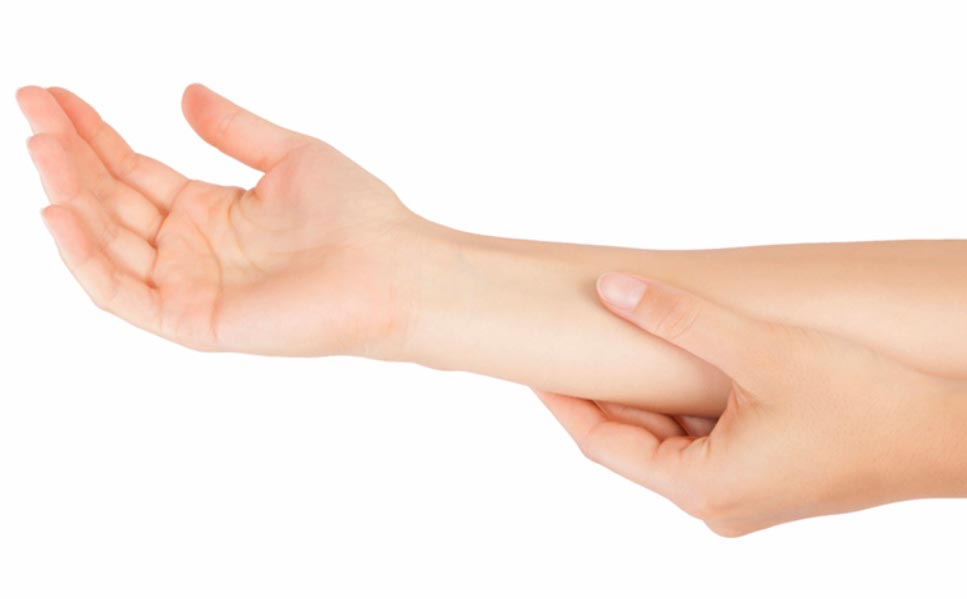 An undertone is the color from beneath the surface of your skin that affects your overall hue. The amount of melanin in the dermal layer determines undertone – the less melanin a client has, the more their veins will show as blue. Those with more melanin have veins that appear green, and the warmer their complexion.
The three classifications of the skin undertone are:
Warm

Cool

Neutral
(if you have trouble telling the difference, this indicates a NEUTRAL tone)
Why is it so important?
By determining a clients true skin tone we insure the best aesthetic results such as perfectly matched color, once healed.
Skin Propensity for Hyperpigmentation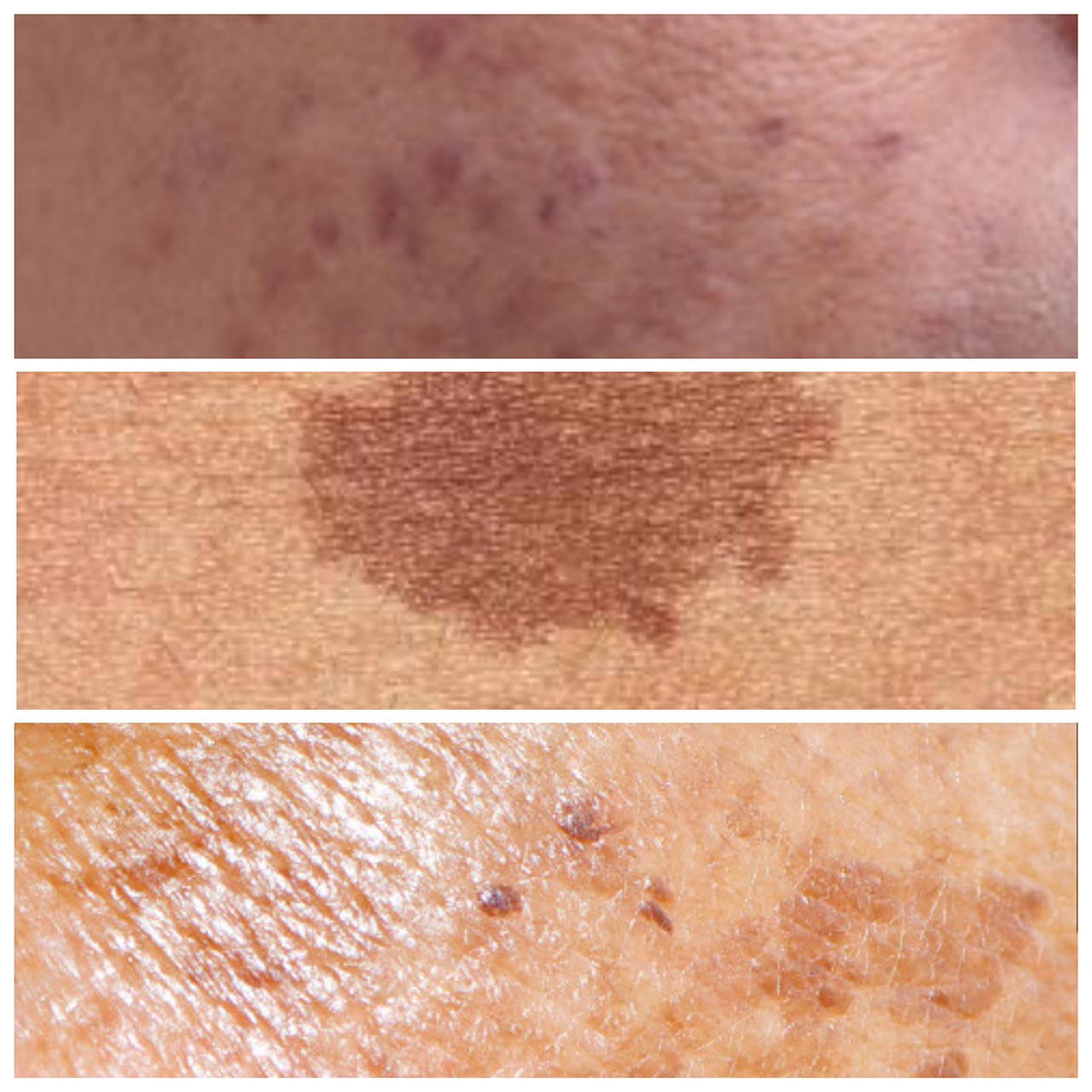 Hyperpigmentation is an excess of brown pigment in the skin.
A very important factor to remember is that when working with Fitzpatrick 3-6 there is the tendency for hyperpigmentation. As the majority of clients do not know if they are prone to hyperpigmentation, it is necessary to search the body for scars or blemishes.
Two types of hyperpigmentation:
Internal hyperpigmentation: acne or hormonal changes (such as stretch marks or dark patches on the face during pregnancy)
External hyperpigmentation: exposure to the sun, tanning beds, inflammation, injuries, laser treatment, tattoos.
Due to darker healing results when working with hyperpigmentation we always choose a pigment 1-2 shades lighter than desired color.