Do you have 90s eyebrows?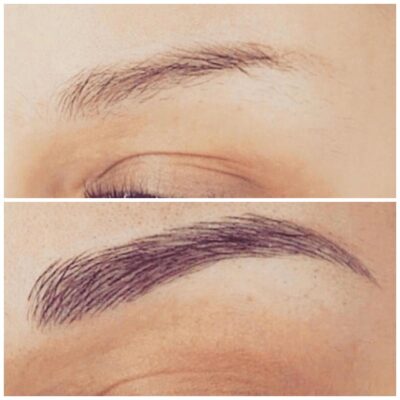 The 1980s was big everything – big hair, big shoulder pads and yes even bushy big brows. But, in the 90s, the thin, low-arched eyebrows were all the craze and thus the bushy eyebrows were obliterated. A generation of women plucked their brows as thin as the style demanded. They created the perfect The 90s Eyebrow style. It wasn't all that bad because the 2000s still enjoyed the thin brow until the end of the decade when a more natural shape began to surface again in popularity. Today, in the 2020s, the big, bush brows are back!
Did you pluck your eyebrows too much?
We've all been there in front of the mirror cleaning the eyebrow just a little bit….and then you realized that half the brow is gone. The good news is most people will only have to deal with the slow process of the brows growing back which could take up to six months. Unfortunately, some people plucked the brows so thin that they simply don't seem to be growing back to today's fashions. As we get older, the hair does thin and that includes the eyebrows. The good news is that there is Microblading.
Have you ever thought of microblading your eyebrows?
Microblading is a wonderful solutions for people who plucked their brows a little too much. Microblading is a new, revolutionary, semi permanent eyebrow procedure. It is performed by implanting pigment under the epidermis of the skin manually. This technique is done by pulling or swiping a manual pen and very fine blades across the skin to create one by one fine hair strokes. Microblading looks natural and is a wonderful solution for people who overplucked their brows. If you have overplucked or still have the 90s eyebrows style and would like to make a change, call Brow Design By Dina.