What makes the cost of Permanent Makeup different between shops providing the service?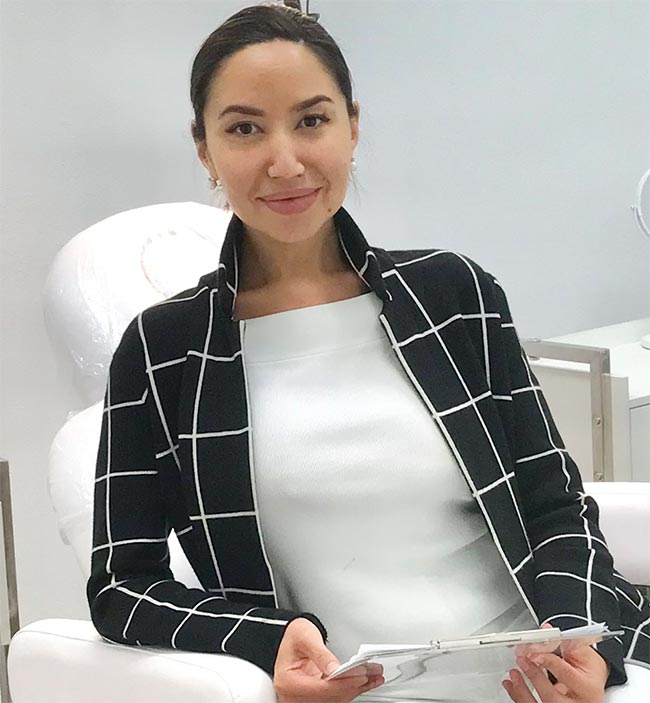 Brow Design by Dina approaches all Permanent Makeup consultations and application with a personal customer approach. "We are proud to offer our clients with the BEST quality pigments and colors anywhere," says Dina Richardson.  These pigments will never turn red, green, blue, purple or grey. The quality of pigments that go into your skin is one of the most important things in permanent makeup.
"Our clients at Brow Design By Dina will never suffer from unmatched color, undesired shape or pain during the procedure. Brow Design by Dina is one of the only places in the United States that offers their clients a 3D sketch, on all procedures, so you can see the exact result before you get it done," according to Dina Richardson.
Your unique, one of a kind, permanent makeup experience includes the following:
Unmatched personal customer approach
Beautiful atmosphere
Incredible service
Unique 3D virtual design available only at Brow Design By Dina. ( Eyebrows- all techniques, lips-all techniques, eyelash enhancement, scalp)
Highly sanitized environment
Only the best plant based, elite products
Our unique, signature techniques only found at Brow Design By Dina
After care kits
…and so much more
Cost for permanent makeup cosmetics will depend on many factors. Here are a few…
TRAINING LEVEL: It will be a huge price difference if you get your permanent makeup done by PMU artist, PMU master or PMU expect. This adds to the cost of procedures.
LEGAL FACTORS: Legal permanent makeup facilities are registered with the state and have a permit to operate from the Louisiana Department of Health. This license comes with annual fees and taxes to the state. This adds to the cost of procedures.
INSURANCE: All legal PMU facilities and artists should have the proper insurance to be allowed to perform permanent makeup cosmetics. This adds to the cost of procedures.
MEDICAL WASTE: All legal facilities the performs procedures which could result in bleeding are required to have a medical waste contract. This adds to the cost of procedures.
EDUCATION: The education of the PMU technician will play a big role in the cost. If the technician participates in annual continuing medical education conferences and stays current on the latest products and techniques, to make sure they are giving their clients the very best, this will add to the cost of procedures.
CERTIFICATIONS: PMU procedures are performed slightly different around the world. If your PMU technician has travelled and received international training, this will add to the cost of procedures.
PRODUCTS: PMU shops that use only high quality, safe, top level products, i.e. pigments, machines, needles, anesthetics, etc., spend much more money on these products. This will add to the cost of procedures.
TECHNIQUES: If you PMU technician has stayed current on the best, latest techniques and provides more individualized, customized procedures, this takes significantly more time. This will add to the cost of procedures.