Lips Aftercare Tips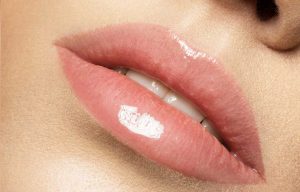 Once you have had your permanent lip makeup procedure done, there are a few things you should know to make sure your lips heal correctly and get the best possible results. Expect your lips to be swollen and very tender for the first couple of days after the procedure. The swelling should go down within the next couple of days. Don't be surprised if your lips get very chapped on day 3 or 4. Here are some of Dina Basman's aftercare tips for you:
What You Should Do
Right after the procedure, it is important to keep your lips clean and moist. It is best to use a clean, cool and wet washcloth to gently wipe your lips. Do not use your fingers when applying your post-cream products. Only use a cotton swab to apply the cream. Make sure not to touch, rub, scratch, pick or peel your lips. One week after the procedure you can start wearing sun protection, moisturizer or lip balm to protect your new color.
What Not To Do
You won't be able to apply makeup around the treated area for at least 10 days. For two weeks after the procedure, you won't be able to go swimming in a pool. Saunas, hot baths and hot tubs should also be avoided for two weeks. You will not be able to sun tan or saloon tan for at least two weeks. There are also certain foods you won't be able to enjoy for two weeks. Those foods include spicy foods, milk, citrus or acidic juices and alcohol. Do not smoke for at least two weeks after you had your lips done.
Are you interested in learning how to apply permanent makeup? Visit Dina Basman's training website: https://dinabasman.com/