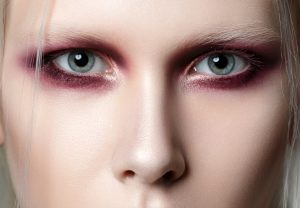 Halloween is almost upon us, and that means it is time to start thinking about your outfit and all the necessary accessories. Makeup will be very important. We would like to give you some ideas on how you could spruce up your eyebrows to make them go with your Halloween costume.
Halloween Eyebrow Ideas
If you are thinking about embellishing your eyebrows for Halloween, you have a couple of options. From eyebrow powder to eyebrow pencils, to coloring your eyebrows in a wacky shade to match your outfit, the sky is the limit. When it comes to eyebrow shape, you need to know which direction you would like to go. You could go gothic with thick dark eyebrows, enhance the arch of your brows if you are going for the vampire look, or make them extra bushy.
If you want to conceal your eyebrows, do not pluck them. There is plenty of makeup out there you can use to hide or block them. If you want to completely conceal your brows, try using a washable, non-toxic glue stick. Apply the glue to your brows, and then brush them straight up. You may need one or two or even more layers of glue to make sure you cover all the hairs and they are all laying down. Once the glue is completely dry, use either an orange lipstick or orange concealer to cover your brows. That will help to cover up the dark color of your brows. If you have fair brows this step is not necessary for you. Next, comes the concealer. Make sure the lipstick is completely dry.  Use a brush to paint over the orange. Make sure to feather out the edges. Use a sponge next to cover up the concealer with your powder foundation. Press the power foundation all over the concealer. By now your brows should be completely blocked.
For a more dramatic look, you could even get latex eyebrows for an even more dramatic look. There are plenty of retailers online offering all kinds of products.