Take Good Care Of Your New Brows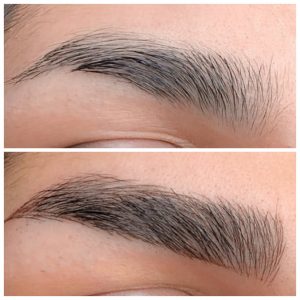 Once you have your new brows and they are healed and look beautiful, you will still need to take care of them. Yes, you will save time in the mornings because you won't have to fill in missing parts or completely draw on your eyebrows, but you can't neglect them either. They will start growing again and you will have to keep them in check. Here are a few tips and trick that will help you keep your eyebrows in shape:
What You Should Do
Get an eyebrow kit that includes a razor, a pair of tweezers and a pair of brow shaping scissors.
Only use the tweezers on the so-called strays, hair that will grow far away form your eyebrows. Pluck no more than two hairs at a time before stepping back and double checking. If your eyebrows are starting to grow long and are looking like they stick out all over the place, use the shaping scissors to keep them in check. This way your brows will remain in shape and will still look nice an full. If you are having a hard time removing very thin and fine brows that are starting to grow too close you your brows, consider using the brow razor. This will help you get the area close to your brows clean without accidentally plugging out a hair you really wanted to keep. Be careful when using the razor. Only shave a small part and check often.
During the summer and before going out in the sun, make sure to put some sunscreen on your eyebrows. The more sun your unprotected brows get, the more they will fade.
If you need help keeping your brows in shape, talk to Dina, she will have tips that can help you out. For more information visit: https://browdesignbydina.com/.